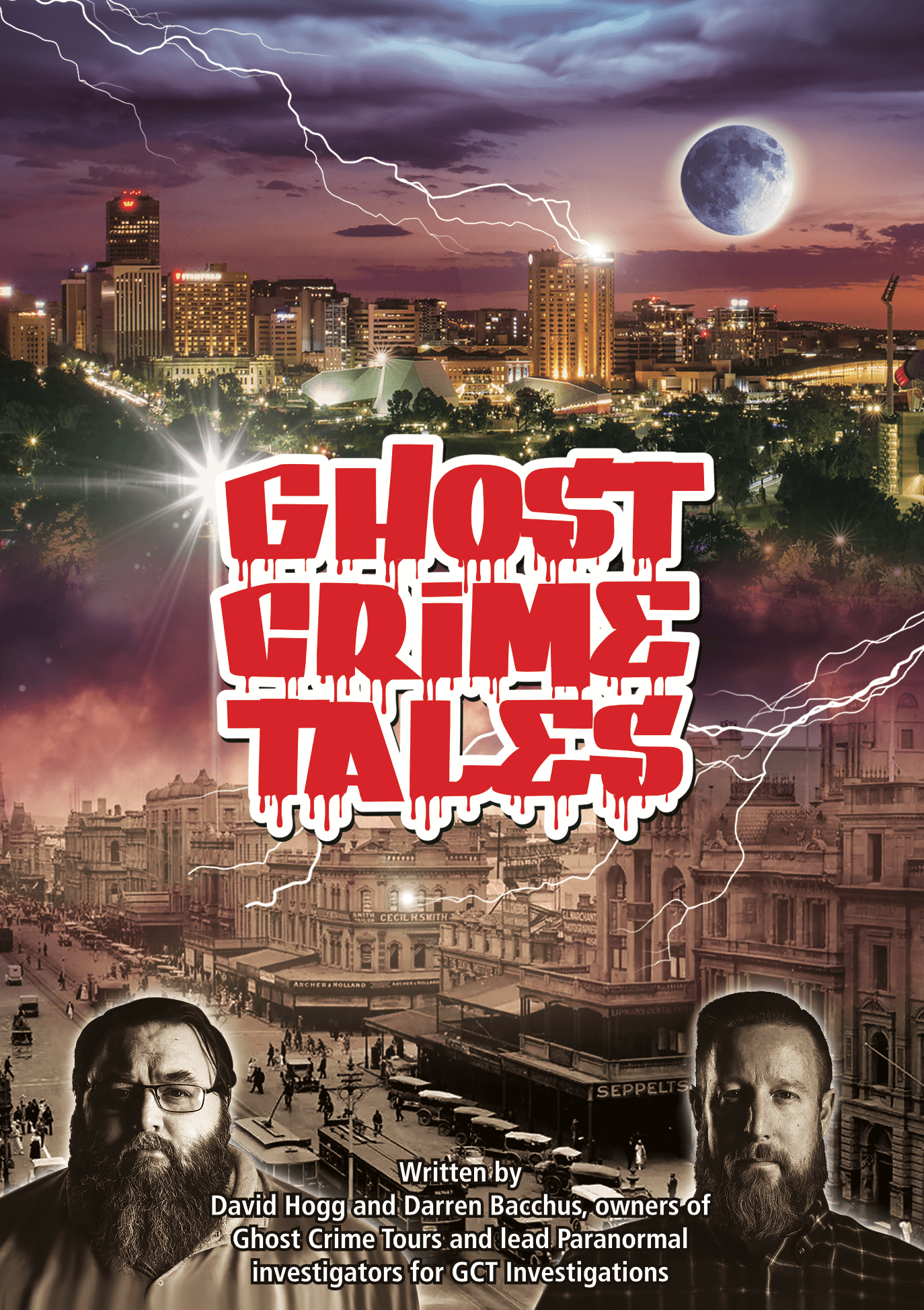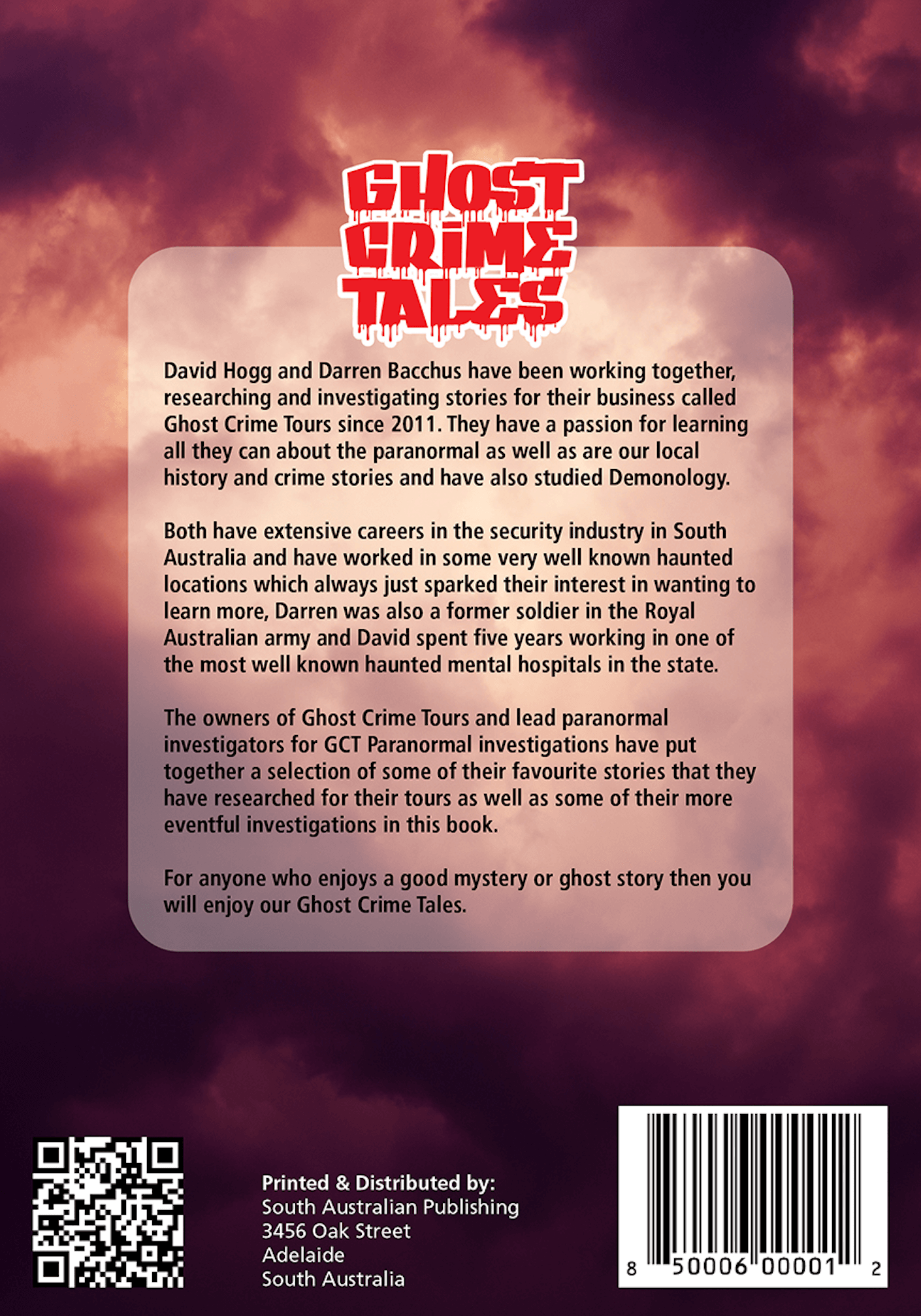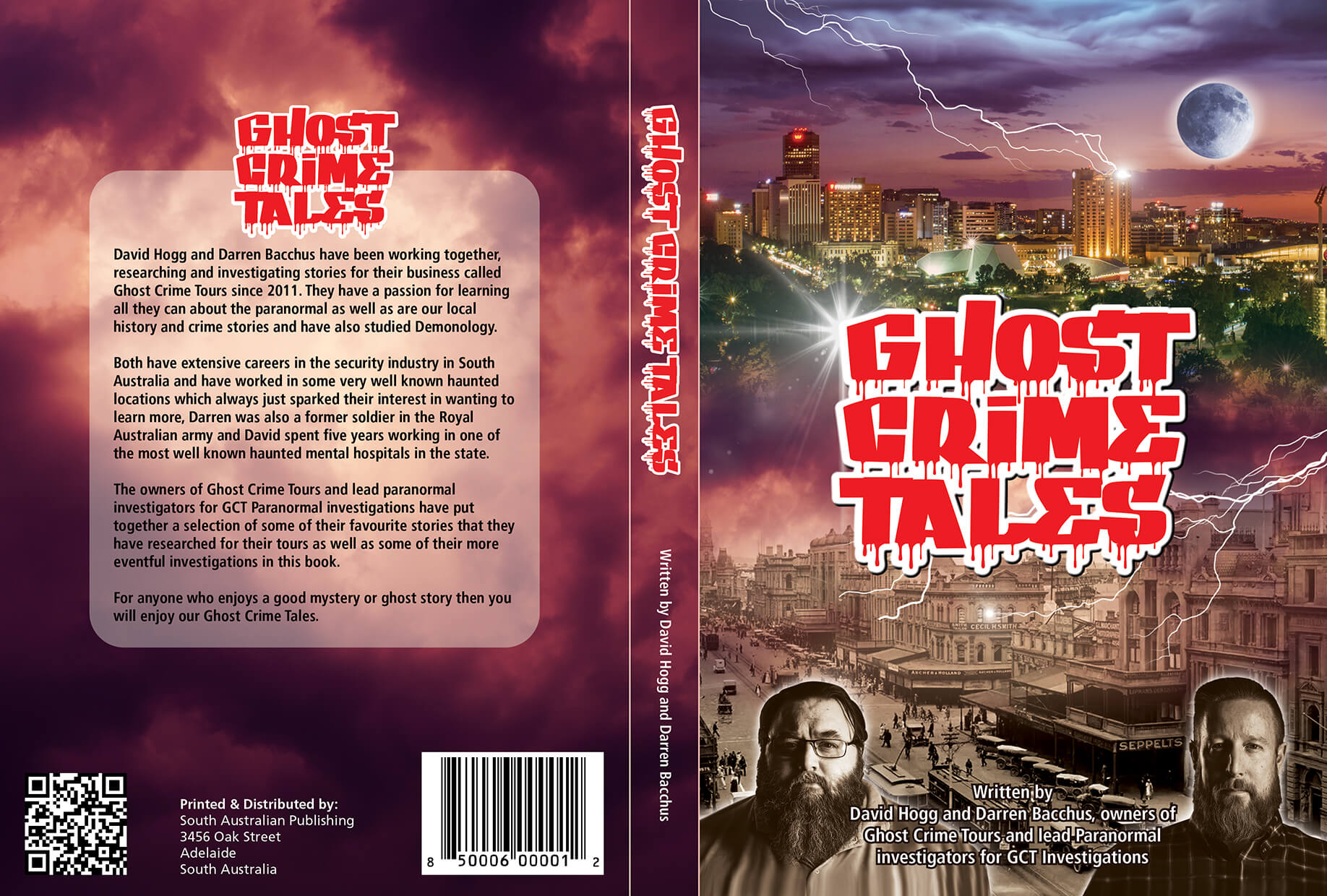 David and Darren are pleased to announce the official release of their book "Ghost Crime Tales".
Experience some of the locations mentioned in the book by booking a tour through
Ghost Crime Tours
Ghost Crime Tales
$ 19.99
Add to cart
Who doesn't love a good ghost story? David Hogg and Darren Bacchus have always been fascinated with all aspects of the paranormal, along with local history and crime stories. In Ghost Crime Tales, read of their experiences as owners of the Ghost Crime Tours and decide if Adelaide, South Australia, is the murder capitol of the world.
There's the tragic tale of the woman known as Broadway Kate and the mystery that still surrounds her death. What is the truth behind the Chinese seaman found in the Port Adelaide River? Was it a secret family vendetta? Meet the last man executed by hanging at the old Adelaide gaol, and learn the circumstances that lead him to the gallows.
Take a step back in time with two paranormal investigators and see what the world was like when these crimes occurred. Follow as David and Darren investigate some of the most haunted locations in South Australia. Learn the tools of the ghost hunting trade and evaluate the evidence. Beware: you'll never look at Adelaide the same again.